HM-ZD6435A Automatic Rigid Box Machine Description
HM-ZD6435A Automatic Rigid Box Machine,designed for embossed paper or different thickness paper,which can apply for partial screen glue. It is suitable for various types of premium boxes production especially like mobile phone boxes,watch boxes,tea boxes ,gift boxes,and cosmetic boxes etc, And its size range is bigger and more suitable for current packaging market. Machine's appearance is new design which is safer and more beautiful.

HM-ZD6435A adopt PLC and man-machine control ,camera tracing system, and can automatically feed cover paper ,screen glue,spot greyboard ,lift box, fold corner edges and form box.
Using the cyclic overturning feeding structure independently developed by Hongming ,the automatic feeding of lining can be realized,the double-position of screen printing glue part can realize the partial glue of the paper,and the glue is thin and even .Double color conveyor can aviod changing to other color belt which is Hongming 's patent .the spotter unit adopts camera tracing system and robot arm to pick and spot the greyboard ,employs THK linear slider and virtual exectronic cam driving system guaranteeing the stable quality and fluent movement and enlarge the folding -in depth and corner edges.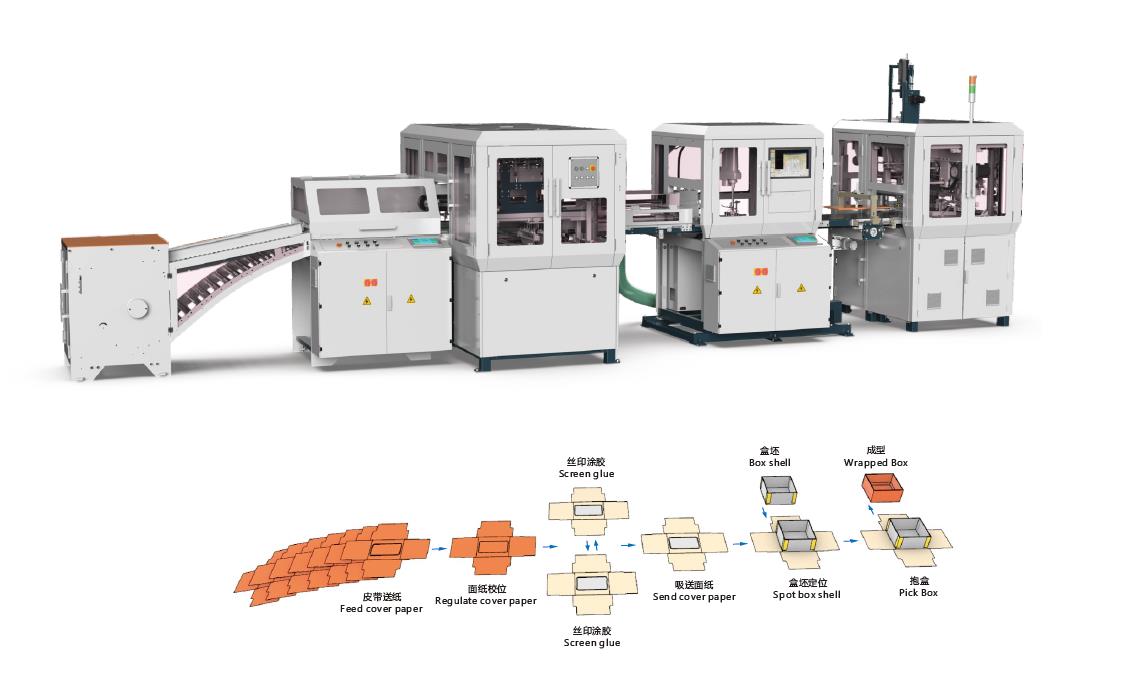 HM-ZD6435A Features and function :
1.Suit to all kinds of rigid boxes in mass production
2.Auto error stop and display
3.Automatic feed paper
4.Screen glue function
5.Adopt YAMAHA servo control system
6.Spotter by camera tracing system and SCARA(Selective Compliance Assembly Robot Arm)(spotting accyuacy ±0.05mm)
7.Wrapper can automatic lift and wrap box
Technical parameters: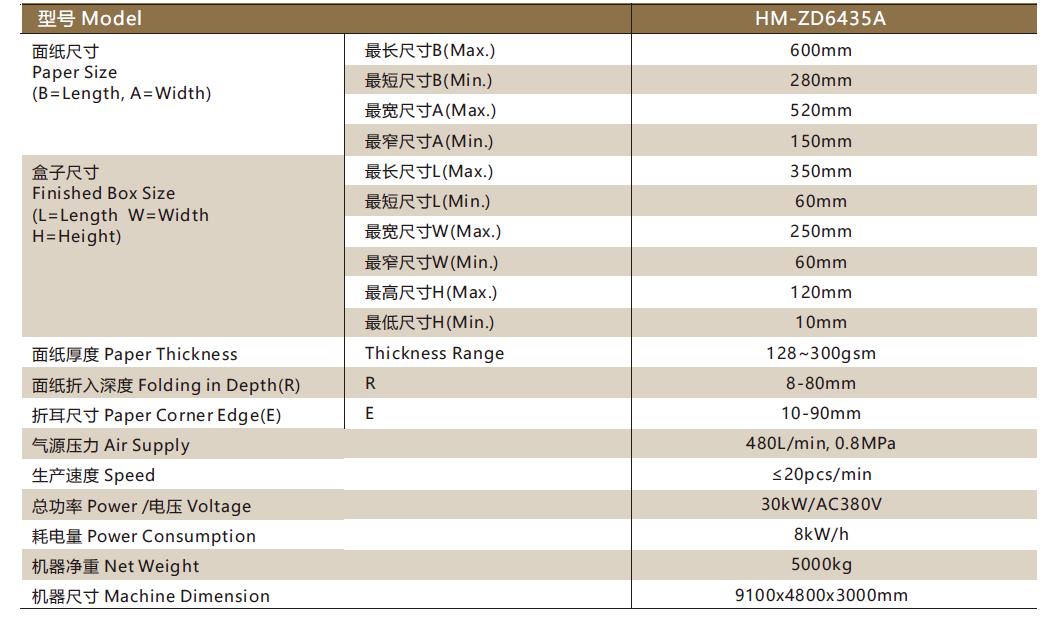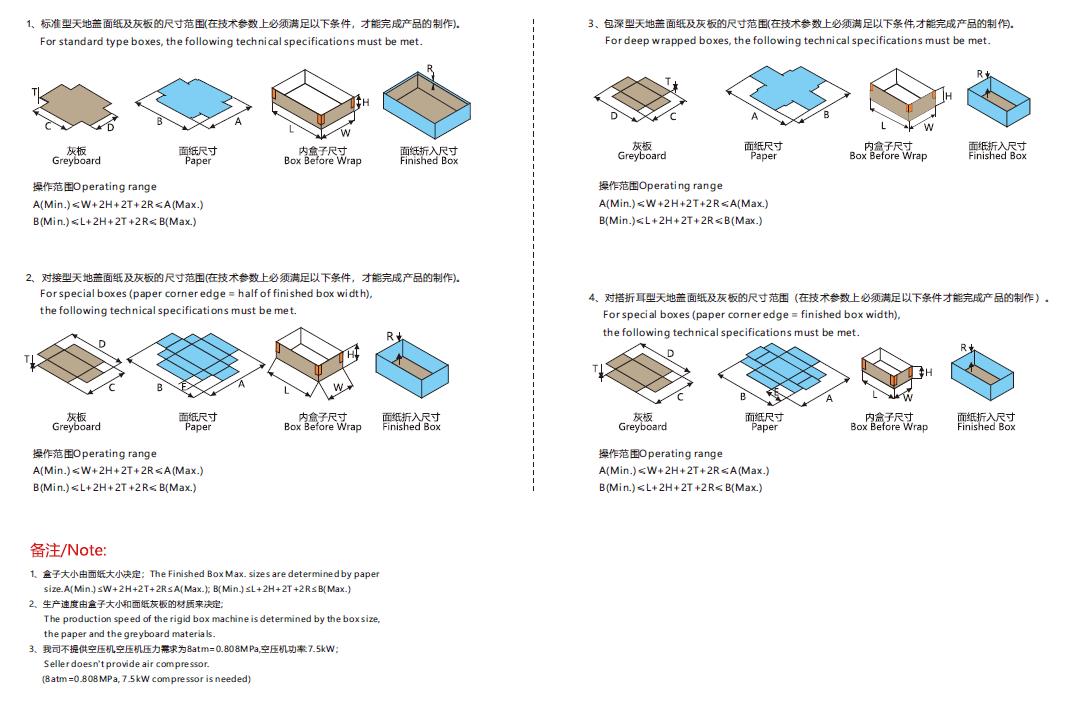 TAG:&nbsp&nbsp&nbspAutomatic rigid box machine&nbsprigid box&nbsp box machine