HM-600GES Automatic Screen Glue and Spotter Machine Description:
HM-600ES Automatic Screen Glue and Spotter Machine is an automatic equipment with multifunction for high-precision positioning of book cover and premium boxes, it is suitable to all kinds of rigid box positioning process, and all kinds of hard cover positioning process.
This machine adopts PLC, man-machine control and CCD positioning system, which enable the machine to feed paper, screen glue and spotter the box automatically and fluently. The feeder, screen gluer and the conveyor are driven by servo system which has continuously variable transmission and enjoys high accuracy, easy adjusting, and high efficiency. Reduce height at the same time, easy to operate, screen glue can control the gluing area. The spotting unit adopts camera tracing sysytem and robot arm to pick and spot the greyboard , enhancing the spotting accuracy to ±0.05mm, with even faster speed.

Features and function:
1. Suit to all kinds of rigid boxes positioning process
2. Suit to all kinds of hard cover positioning process
3. Parameter adopts computer digital setting.
4. Automatic feed paper.
5. Adopts servo motor control system.
6. CCD positioning system and robot arm for positioning .
7. Multiple cardboard positioning function (optional)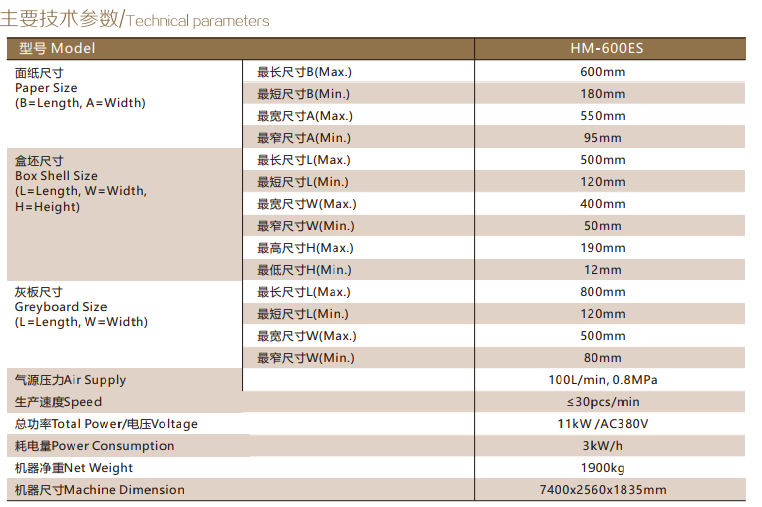 TAG:&nbsp&nbsp&nbsp Automatic Screen Glue and Spotter Machine&nbsppaper box machine&nbspcosmetic box machine&nbspSet up box machine